The 8th Asia, Middle East and Africa (AMEA) Bitumen Conference which is themed
"Evolving Bitumen Markets & Emerging Supply and Demand Hubs"

will be Organized by Petrosil in Mumbai on November 22nd, 2023.
Meet The Largest Bitumen Buyers and Sellers from Asia and the Middle East in One Place!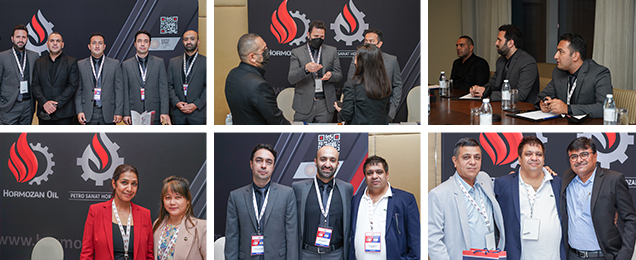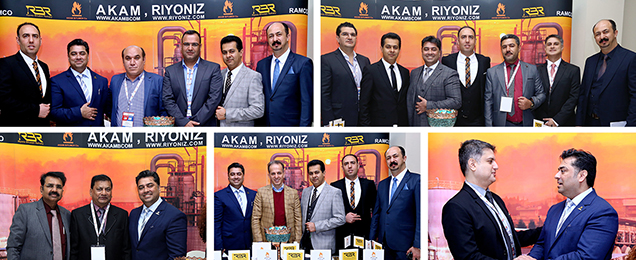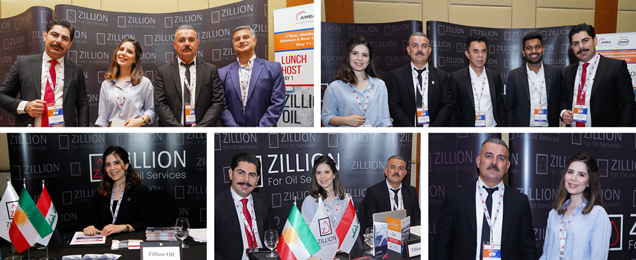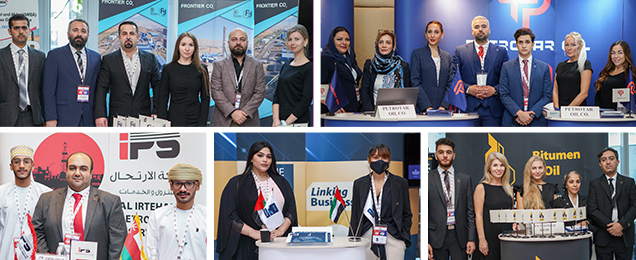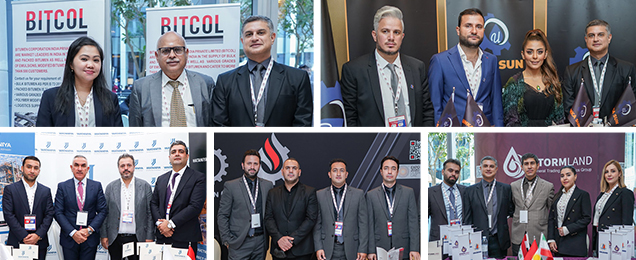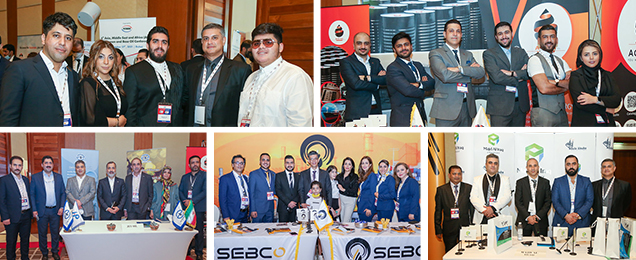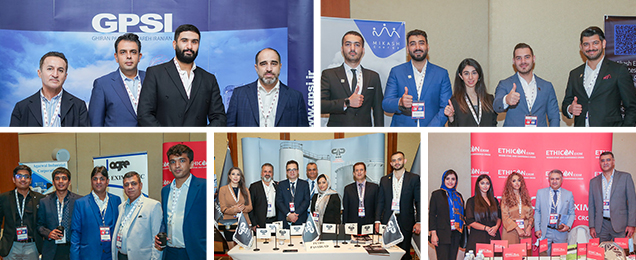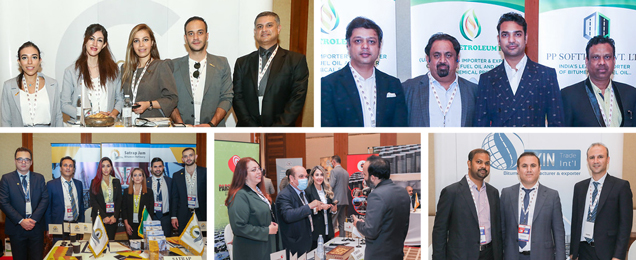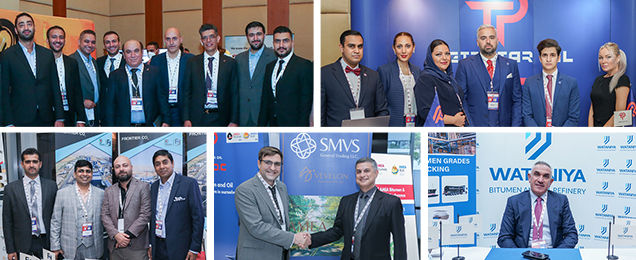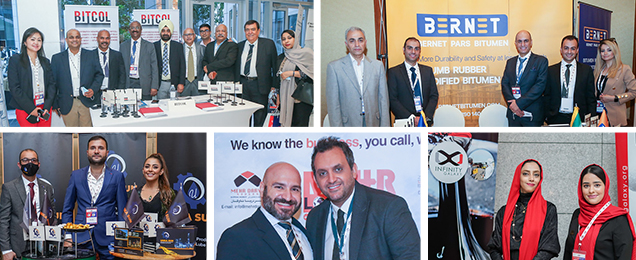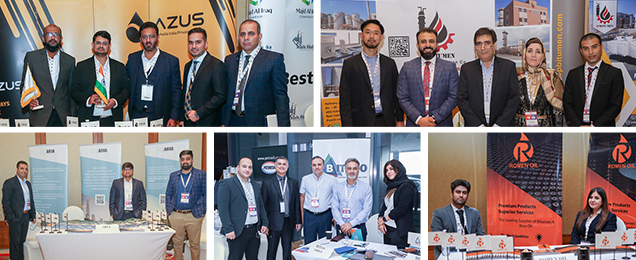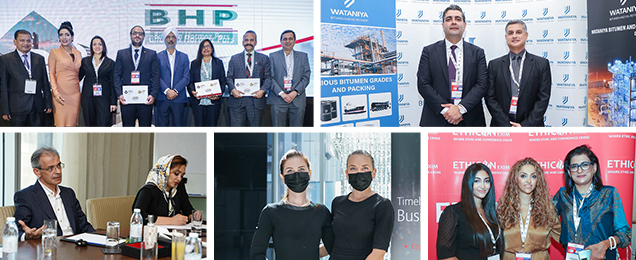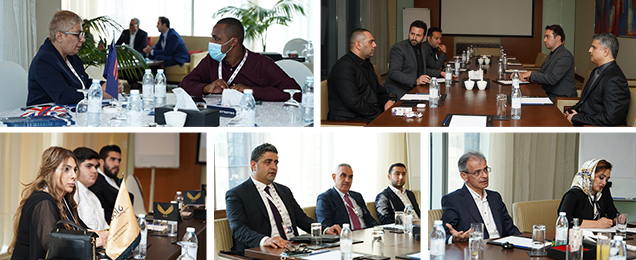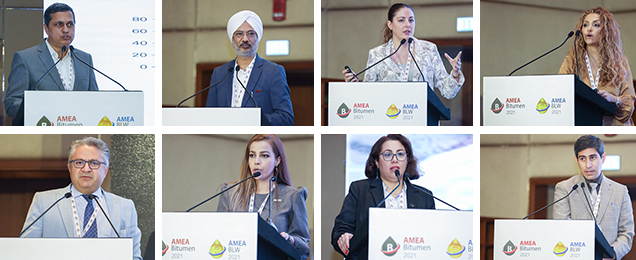 Total Photos Views -
4874589
Petrosil AMEA Bitumen Conference in Strategic Alliance with Bitumart which is the Largest and Fastest Growing Bitumen Platform in the World with 16,000 Global Members!
Introducing Dedicated AMEA Bitumen Roundtable Business Networking Sessions To Facilitate New and Innovative Networking Opportunities for Delegates!
The conference aims to bring together leading industry players from the world's fastest growing bitumen markets in the region.

Global Bitumen demand is estimated at 122 million tons per year
Bitumen market to reach US$93 billion by 2020 on account of rapid rise in road construction
South Korea, Singapore and Iran are the three largest bitumen exporters with a combined market share of 48%
South Korea's Bitumen export was down 14% to 3.38 million tons in 2019
Singapore's Bitumen export was up 6% to 2.71 million tons in 2020
Iran's Bitumen export was up 22% to 4.4 million tons in 2019
China and India are some of the fastest growing bitumen markets in the region and world
China's Bitumen demand is around 30 million tons and it imports around 5 million tons a year
India's Bitumen demand is around 6 million tons and it imports around 1.5 million tons a year
India's Bitumen Import was up 91% to 1.5 million tons in 2019
Japan's Bitumen import was down 5% to 450,000 tons and export was down by 39% to 50,000 tons in 2019
Thailand's Bitumen import was up 2% to 270,000 tons and export was down by 3% to 400,000 tons in 2019
Africa is a growing market and a net importer of Bitumen with an estimated demand of 4 million tons per year
Past and Present Participating Companies
AAdhar International, Aarti Carbon, ACE Oil, Akam Energy, Aksentt Tech Services, Akzo Nobel, Altravie BV, Asia Gilsonite Co, Ayegh Isfahan, Balmer Lawrie, Bansal Natural Resources, Bhageria Industries, Bharat Petroleum, Bitcol, Bituco, Black Gold, Bonwarren Trading Limited, BS Group, Catalyst Petrochem, Cockett Marine Oil Trading, Cosmique Pvt Ltd, Daya International, Elan Intertrade, Elixir General Trading FZE, Energy Plus, ERES NV, Ernst & Young, Exxonmobil Asia Pacific Pvt Ltd, Fara Shimi Rooz, Four Square Impex, Frigmaires Engineers, Frontier Bitumen, Ganatra Terminals, Global Trade Well, GP Global Asphalt, Green Petro Fuels, Gulf Tar Products, Hazel Mercantile, Hindustan Petroleum, Indian Oil, Infinity Galaxy, Innovative Infratech, Iran Ertebat Bitumen Refinery, Iran Mercantile Exchange, Jain Sons India, JEY Oil Refining Co., Karishma International, Kimia Sanat Aradan, Lanka IOC PLC, Mabong, Madhusudan Organics Limited, Mahalaxmi Petrochem, Maruti Bitumen, Mittal Infracon Private Limited, Neptune Tradelink, New Vision Lubricants Industry LLC, Nexxus Petro Energy, Ocean Petro Gulf DMCC, Petro Tat Mahan, Parsian Energy, Pasargad Oil, Petrosil Group, Phoenix Bitumen Refinery, Pioneer Nepal, Pyrol Fuel Industries Pvt Ltd, RDR Energy, Rajkamal Petro, Ratnamani Industries, Renish Petrochem, Rex Fuels, Richmond Mercantile Ltd Fzc, RK Northwest Refining & Energy Company, Robina Trading, RSD Natural Resources Pvt Ltds, Sarovel Oil & Energy, Shiva Asphaltic, SEBCO, Sethi Traders, Shamrock Shipping & Trading Limited, Shobha Exim, SG Global Commodity, Sia Samalin, Siahfam Bitumen Products, Spectrum Chemicals, Sri GaneshRam Agencies, Swastik Tar, Technix, Tipco Asphalt, Total Oil India Pvt Ltd, Trinity Vision Infra, VALOCHEM, Vehron International, Venus Petrochemicals, Vikanshu Petrochem, Vikanshu Petrochemicals, Wahal Engineers, Wataniya Group, Winstrol Petrochemicals Pvt Ltd, Yash International and many more...
---
As the region undergoes tremendous changes and is expected to attract energy companies of all sizes from the largest global players to the smaller traders, AMEA bitumen hopes to tie in the perceived supply and demand challenges and connect the dots of the bitumen industry in the region.
The 1st Asia, Middle East and Africa (AMEA) Bitumen Conference was Organized by Petrosil on July 12-13, 2017 in Mumbai, India. The conference attracted more than 200 senior bitumen decision makers from more than 20 countries in the region.
The AMEA Bitumen Conference will provide a comprehensive overview of the region's bitumen market including the latest trends, drivers, competitive landscape, logistics updates, technology developments, demand and supply information and will offer delegates the opportunity to network with leading industry experts, exchange information and have access to premium presentations.
The Indian sub-continent is strategically placed geographically and has the advantageous position in terms of proximity to these important locations and will provide delegates in the bitumen industry with the platform and resources to turn challenges into opportunities in the region.
Asian countries like China, India, Singapore, South Korea, Thailand, Malaysia, Indonesia, Vietnam, Japan and other countries have one of the fastest growing and dynamic bitumen markets, while the Middle East is becoming a regional hub for good quality bitumen supplies and Africa is evolving and emerging into a prominent bitumen market offering tremendous opportunities to bitumen refiners, suppliers and regional road construction companies.
With significant trade, road construction, capacity increases, technological changes and product innovations taking place in the region, this market is poised to play a key role in shaping the future of the global bitumen market.
The conference has been priced competitively to encourage greater industry participation so that there is a greater opportunity to network with a larger number of bitumen suppliers and genuine buyers and end users.
Who should attend?
Any entity directly or indirectly connected to the global bitumen and asphalt industry will benefit from attending the 1st AMEA Bitumen Conference. Refiners, Producers, Exporters, Importers, Buyers, Modified Bitumen Buyers and Sellers, Additive Companies, Logistics Companies, Consultants, Shipping Companies, Storage Companies, Transporters, Packaging Companies, Plant and Equipment Manufacturers, Road Construction Companies, Road and Highway Authorities, Government Agencies, Institutions etc will find great value in attending the conference.